Chester CAMRA Real Ale & Cider Festival 2023
The return of a CAMRA Beer Festival to Chester with >45 quality Real Ales and 12 Ciders.
After a 4 year break a CAMRA Beer Festival® returns to Chester at the iconic Queen Hotel Chester on Friday 30th June (4pm to 11pm) and Saturday 1st July (noon to 11pm). We hope that the new place in the annual calendar of great things to do around Chester will become as popular an annual event as the Cheshire beer festivals have been in years past.

The sessions will run for the whole of the day although there will also be a reduced price evening ticket for Saturday from 6pm as well, So if you cannot make it until 2pm, we will not be pushing you out of the door at 4pm, as in years gone by. If you wish you can arrive at opening time and stay right through until close!.
Beer & Cider Lists
2023 Festival Beer List
2023 Festival Cider List
Venue
The Chester Real Ale & Cider Festival® will be held at the prestigious Queen Hotel Chester. It is a few minutes walk from Chester Railway Station and (with Chester being such a compact city), it is close to the city bus station. For the general location of The Queen Hotel check out the Google map at the bottom of the page.
Find your way in
The entrance to the festival is through the hotel main entrance directly opposite the Railway Station.
Staying over in Chester?
If you are coming from further afield, there are plenty of places to stay in the area including the Queen Hotel itself. Chester Tourist Information web site has useful information on places to stay. The Chester & South Clwyd branch of CAMRA website has a Pub Guide for the area.
Tickets
Available in advance both on line by clicking the ticket and through the following venues in Chester
The Brewery Tap, Lower Bridge Street
The Old Harkers Arms, Russel Street
Telfords Warehouse, Canal Basin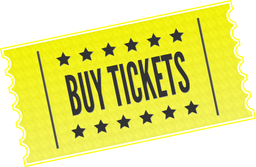 One half pint is included with each ticket but CAMRA members will receive two half-pints
Friday 30th June 2023 Evening 4pm to 11pm £8

Saturday 1st July 2023 All day 12pm to 11pm £8

Saturday 1st July 2023 Evening 6pm to 11pm £5
Volunteering
Like all CAMRA festivals, the Chester Beer Festival® is organised and run by unpaid volunteers from the local branch. We are always looking for volunteers, old and new. As a volunteer you get free beer. If you'd like to help out, whether just for a few hours one day or throughout the whole festival, you will be made most welcome. Don't worry about needing experience, as training will be given and we have a wide range of jobs available. Find out more on the Beer Festival Volunteers page and in the Festival Volunteer Handbook
Sponsorship
The festival is only possible because of our brilliant, generous sponsors and advertisers. The Chester Beer Festival® will attract over 750 beer and cider drinkers from all over Cheshire and the surrounding counties. This offers businesses a great opportunity to get their name in front of many potential customers. If you or your business would like get your name in front of our customers, then we have a range of sponsorship and advertising opportunities available from £30 to £1200 to suit every budget.
Sponsor a Cider Box £30/box
Programme Sponsored by The Olde Cottage
Flyers Sponsored by The Brewery Tap
Banners Sponsored by The Cellar and The Cornerhouse
Beer/Cider Vouchers Sponsored by The Cellar
Beer Mats Sponsored By Dee Fire
Sponsor a Cask £50/cask
Foregate Garage, Harkers Arms, Brewery Tap, Bluestone, Sandstone, Magic Dragon Brewery, Telfords Warehouse, Bondies, Mold Ale House, Cavern of the Curious Gnome, Boughton Hall Cricket Club, AA Automotive, Casketeers in Memory of Ian Ogden,
Tombola prizes
So if you are interested in backing the 2023 CAMRA Cheshire Beer Festival, feel free to contact the Sponsorship Coordinator or Branch Contact to find out more.
Festival Charity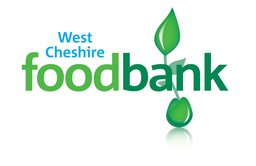 We are proud to be supporting the West Cheshire Foodbank as our Festival Charity this year. Donations can be made in the venue and any unused Beer/Cider Vouchers may be donated on leaving the venue and the value will be donated to the charity.